Welcome to Berkshire360
If you are looking for somewhere to go in Berkshire, then take a walk around before you go.
With a 360 Degree virtual tour of Berkshire Parks, Attractions, restaurants, hotels, shops and so forth, you can take the guesswork out of visiting somewhere. Does it have the facilities or activities that you want? If you are eating or staying, does it look nice?
Check it out before you go.
Business owners
If you own a Business such as a restaurant, a B&B, a boutique or other specialist shop, you can now give visitors a reason to visit you by showing them around - online and 24 hours a day. Click on the links above for more information, or settle down and follow one of the Tours, below.
Our Package:
We will come in and shoot your premises - Virtual Tour as well as Promotional Photographs
We will build the Tour and add the features that you want
We will publish your Tour to our Server and provide you with the information that you need to embed the Tour on your own website
(Optional) We will publish the Tour here for all the world to see
You will get digital copies of the Promotional images to use on your website, brochures etc.
Need an update? We can update the whole Tour or just one panorama for you. It's your choice.
Call us now for a chat. 01628 56 99 22
---
This website is an ongoing project, so do return over time to see what has been added. Or you can follow @Berks360 on Twitter for updates, offers and so on.


Dawkes Music
Virtual Tour of Dawkes Music, Maidenhead
Dawkes Music operates from a 6800 square foot Warehouse in Maidenhead, Berkshire, known as the Woodwind and Brass Warehouse.
The shop carries over four thousand accessory lines and over 4000 Instruments. It has a dedicated Saxophone Suite with all the best Saxophones on show, ready for you to blow.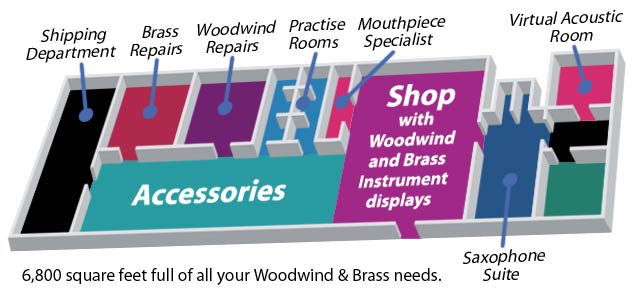 Click here to visit the website
Please mention Berkshire360.co.uk when enquiring